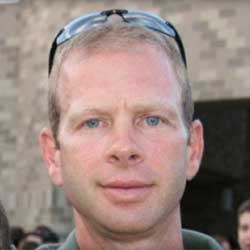 Southern New Jersey's Most Trusted Pool Builder
Greg Brunetti is the owner of Brunetti Pools. He is a master pool builder and is well known for his meticulous eye for detail, which he developed over his 25+ years designing and constructing hundreds of in-ground custom swimming pools and spas. His career began in 1988 working in the trenches. At the beginning his career involved working along side his father Jerry serving and maintaining in-ground pools. He quickly expanded his knowledge working for a large pool company learning everything from designing and layout to operating excavation equipment, pool plumbing installation, and finish work.
In 2003 Greg started Brunetti Pools and began building distinctive, high-quality pools, initially doing much of the work himself. Referrals began coming in and business steadily grew. In 2009 Greg added a Service and Maintenance Division to the company which currently has over 150 accounts. In 2011 the company moved to it's current location with over 4000 square feet of office, warehouse and equipment space. The company now has a full staff with fleet and builds and renovates over 25 custom pools and spas annually.
Greg's well-earned reputation for striving to meet the personal needs of his client's makes Greg one of the most sought after pool builders in Southern, New Jersey. Every pool is built with the finest craftsmanship and attention to detail. Other pool builders and landscape architects often look to him for assistance for difficult projects.